Welcome to Basilisk Wiki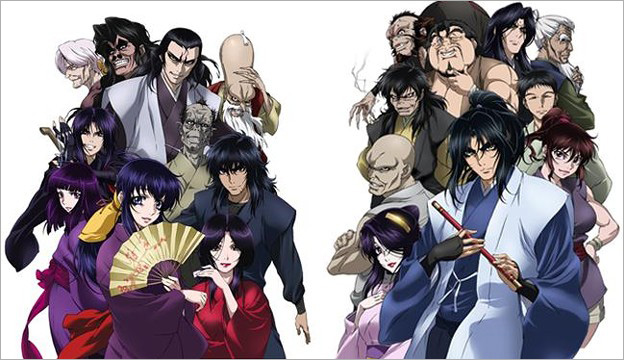 Welcome to the Basilisk Wiki, a Wiki dedicated to everything about the series Basilisk that anyone can edit. Please help us by creating or editing any of our articles!

We currently have 2,014 edits to 80 articles and 333 images on this wiki.
Introduction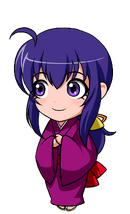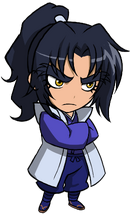 Kouga and Iga were ninja clans that had been fighting for 400 years. Gennosuke of Kouga and Oboro of Iga, loved each other and promised to break down the cursed bond of conversion. However, they were destined to kill each other.
It was Keichou Era 19 (A.D. 1614), 73-year-old Ieyasu was wondering which of the brothers he should choose as a successor, Takechiyo or Kunichiyo. Takechiyo was the elder but he was stupid, while his younger brother Kunichiyo was clever. In order to choose the successor, Ieyasu decided to make Kouga and Iga fight against each other. Both clans would choose ten best ninja to fight. If Kouga ninja survive, Kunichiyo would succeed to Shogun. On the hand, Takechiyo would become the next Shogun if Iga ninja win. Because Hattori Hanzou the first made them achieve a truce, they hadn't had an apparent fight for years. Therefore, when the truce was broken, they went for fights as if they were unleashed hound dogs. The only weapon they use were their own bodies. They had special abilities that men could hardly imagine.
Now that, the battles of twenty ninja including old, young, men, and women began. They made most of their special abilities to fight. During the harsh battles, they were killed one by one. Which would win, Kouga or Iga? Who in the world would survive? Then, what would become of the love of Gennosuke and Oboro, who were separated by the battle.

Featured Article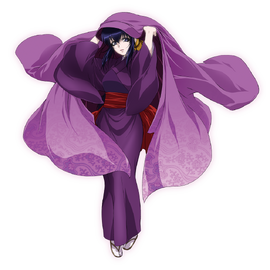 Oboro is the adopted granddaughter of
Ogen
and the fiancée of
Gennosuke Kouga
. Despite being the successor to the Iga clan Oboro is unskilled in all form of combat, leaving her out of favour with her fellow clansmen. Her weak-willed nature causes the other Iga ninja to report to second-in-command
Tenzen
instead, allowing him the become the de-facto leader of the group. Despite lacking in combat-related abilities Oboro has the unique ability to dispell any other ninja technique just by glancing their way.
Upon learning of the battle between the clans Oboro refuses to participate, unwilling to turn against her beloved. Tenzen reprimands her for putting Gennosuke ahead of her own clan but Oboro sticks to her decision, remaining as neutral as possible. Will this decision allow her to re-unite with her loved one?
Visit here to read more.
Affiliates
If you would like to become an affiliate of Basilisk Wiki, contact us.
Featured Video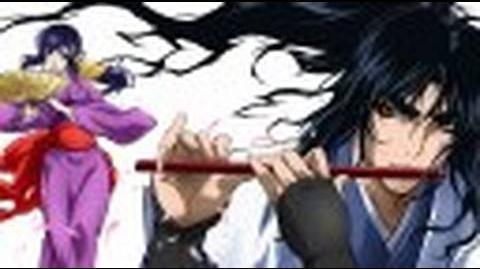 Ad blocker interference detected!
Wikia is a free-to-use site that makes money from advertising. We have a modified experience for viewers using ad blockers

Wikia is not accessible if you've made further modifications. Remove the custom ad blocker rule(s) and the page will load as expected.